Medical Laboratory Technology
Program Details
The Medical Laboratory Technology Program at Southern West Virginia Community and Technical College was developed to fulfill southern West Virginia's need for qualified Medical Laboratory Technicians (MLT). These professional and competent laboratory personnel who are certified to examine and analyze laboratory specimens are essential to the delivery of quality health care.
Although graduates generally work in hospitals, clinics, or doctor's offices, opportunities also exist in commercial or pharmaceutical industries, scientific research, and infection control in both the public and private sectors. Southern's program aims at helping students attain the basic knowledge and skills necessary to begin their career in the field of Medical Laboratory Technology. For a better understanding of the physical and mental requirements related to the job performance duties of this profession, students should review the MLT Program's technical/academic standards. The full Medical Laboratory Technology Program is available on the Logan Campus. The Boone/Lincoln, Williamson, and Wyoming/McDowell campuses offer the program support courses only.
Order your books at our Online Bookstore.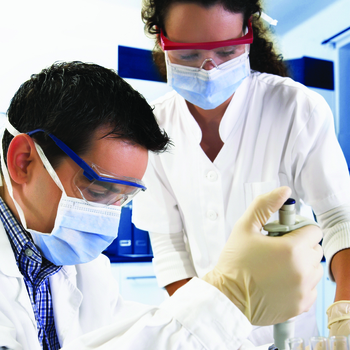 MLT ASCP Certification Examination Results
2018 - 100% passage (National first time examinee's average N/A)
2017 - 91.67% passage (National first time examinee's average 80.86%)
2016 – 91.67% passage (National first time examinee's average 81.12%)
2015 - 100% passage (National first time examinee's average 81.82%)
2014 – 81.8% passage (National first time examinee's average 77.8%)
2013 – 88.9% passage (National first time examinee's average 78.9%)
MLT Graduate Job Placement
2018 - 91.67% placement (for those who sought jobs)
2017 - 100% placement (for those who sought jobs)
2016 - 100% placement (for those who sought jobs)
2015 - 100% placement (for those who sought jobs)
2014 – 100% placement
2013 – 88.9% (100% placement for those who sought jobs)
MLT Graduation Rate (for students who begin the final half of the program)
2018 - 100%
2017 – 92.3%
2016 – 100%
2015 – 100%
2014 – 92.3%
2013 – 100%